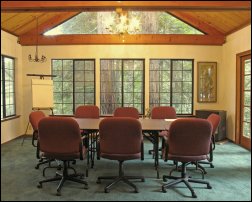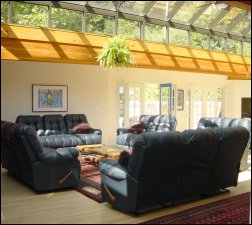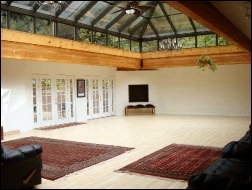 Available Services and Amenities
Wireless Internet Access
Standard A/V equipment includes one VCR and monitor.
Meeting room supplies include note pads, pens and a flip chart.
Additional A/V and equipment rentals can be provided on an a la carte charged basis.
Step into Venture Valley for an "outside the box" experience where your group can gain a fresh perspective...
and a clear vision that leads to creative brainstorming sessions and inspired outcomes.
Creating a successful meeting space is a responsibility and creative challenge that we take on enthusiastically. We believe that we can offer your organization a unique alternative to the usual hotel resort facility for meetings, training sessions and retreats. Yes, we do have broadband wireless access.
Our corporate package gives your company exclusive use of our grounds, guest rooms and meeting facilities. We give you the time and space to reflect and format your corporate strategy and visions. Because we know that professional planning ensures good meetings, we welcome the opportunity to help you plan and design your off-site programs.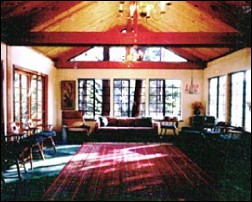 There are three main meeting areas (all with windows, fireplaces, and plenty of tackable wall space) as well as additional break out rooms and delightful outdoor venues.
Our Serendipity Room is 1500 square feet with radiant heated wood floors, a fireplace and abundance of natural light, sunshine and spectacular views.